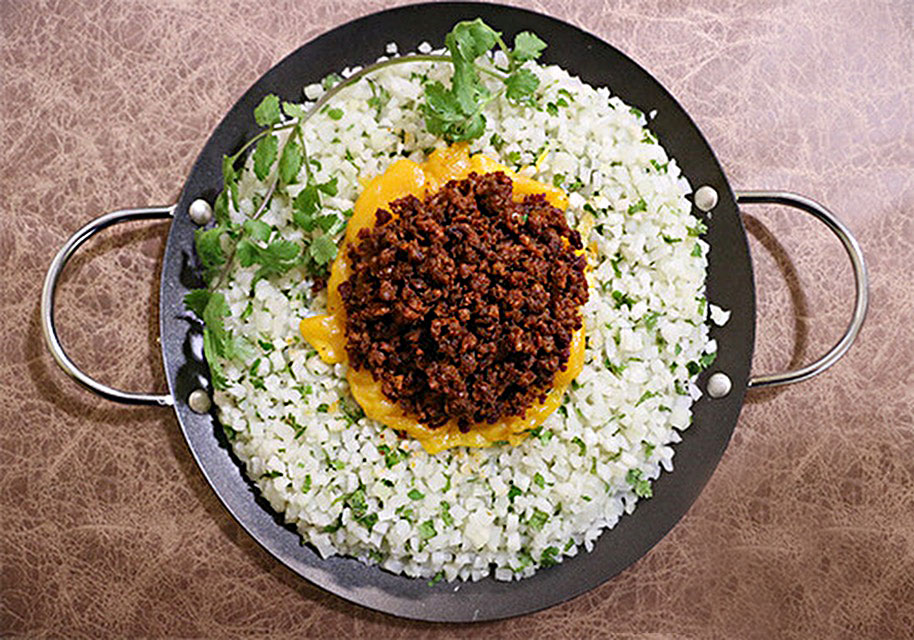 05 Jun

Healthy Chorizo Keto Bowl

Going on the keto diet? Try this delicious and tasty chorizo keto bowl made with our very own Chorizo De San Manuel!
Ingredients:
2 cups of cauliflower heads
1/2 cup of shredded cheese (cheese type optional)
1-2 Tbsp of butter
3/4 cup of cilantro
2 tsp onion powder
8 oz. of Chorizo De San Manuel
Instructions:
Chop cilantro into fine pieces
Boil/steam cauliflower heads until a knife can poke easily through the vegetable. Season with onion powder.
Place chorizo in pan and place under low heat until fully cooked.
Place shredded cheese and butter in a microwave safe bowl and heat up 30 seconds at a time. Whisk in milk every 30 seconds into the cheese mix.
Assemble Your Plate:
Shred cauliflower into smaller pieces and place the cauliflower and cilantro into serving bowls.
Pour cheese over cauliflower.
Top chorizo over bowl and garnish with cilantro and enjoy.