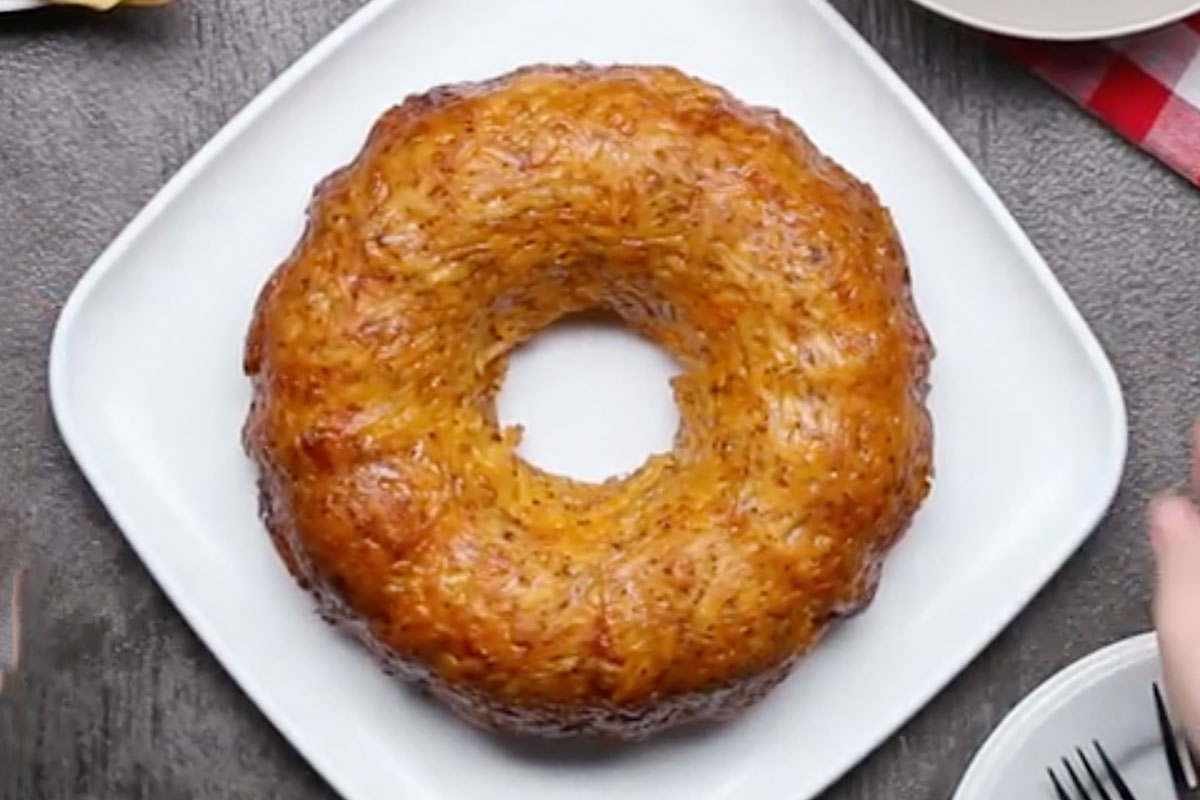 15 Sep Take Breakfast to the Next Level with a Chorizo Hash Brown Ring!
Recipe and video courtesy of Katie Aubin of Tasty.com.
Do you need to add some zest to your breakfasts? Are you tired of the same dishes over and over again? If so, then Chorizo de San Manuel has a great option for your next early morning meal! The brilliant and very talented Katie Aubin of Tasty.com has an exciting twist that'll add flavor to your mornings! It's a mouth-watering chorizo hash brown ring! The only thing we're substituting in this recipe is our Guerra's Brand pork chorizo. Once you try this dish, breakfast will never be the same! We hope you love it!
Preparation Time
15 minutes
Cooking Time
1 hour 10 minutes
Serves
12 servings
Ingredients
1 package of our Guerra's Brand Pork Chorizo
30 ounces of frozen hash brown
3 lightly beaten large eggs
6 soft-scrambled large eggs
1 teaspoon of onion powder
1 teaspoon of paprika
1 teaspoon of garlic powder
1 tablespoon of black pepper
1 tablespoon of salt
15 ounces of queso dip
½ a cup of chopped, fresh cilantro
1 Bundt cake pan greased with nonstick cooking spray
4 ounces of salsa for topping (optional) 
Directions
Preheat your oven to 425°F.
Combine the hash brown, lightly-beaten eggs, onion powder, salt, pepper, garlic powder, and paprika in a large bowl.
Spread 2/3 of the mix evenly into the Bundt cake pan.
Evenly spread the queso dip over the hash brown mix and follow with the chorizo and soft-scrambled eggs.
Add the remaining hash brown mix into the Bundt cake pan and bake for 1 hour.
Remove the pan and let it cool for 10 minutes.
Slice into wedges and enjoy!
Give this recipe a shot and you won't be disappointed! Tag us on Facebook, Twitter, or Instagram to let us know how it was! Be sure to check out our other savory recipes or place an order for one of our delicious products!