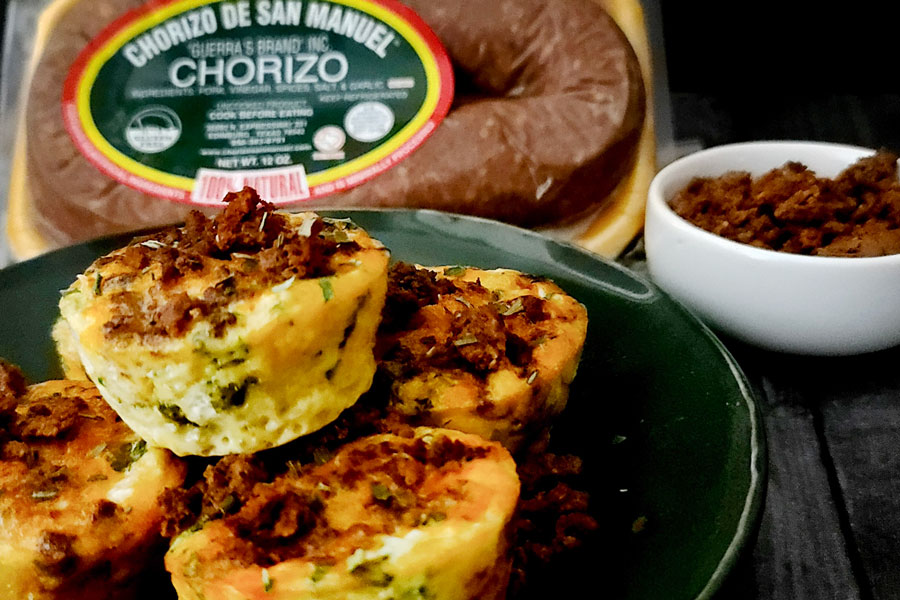 04 May

Chorizo and Egg Muffin Bites

Photos and recipe courtesy of Annette Pena on Instagram.

If you like our 'Guerra's Brand Inc.' pork chorizo scrambled with eggs, then you'll love this recipe! Sent by one of our most loyal customers on Instagram, Annette Pena, this recipe for chorizo and egg muffin bites is a new take on a classic dish that's packed full of flavor. Thanks so much for sending this to us, Annette! They look delicious!
Prep Time:
35 minutes
Serves:
12 muffin-sized bites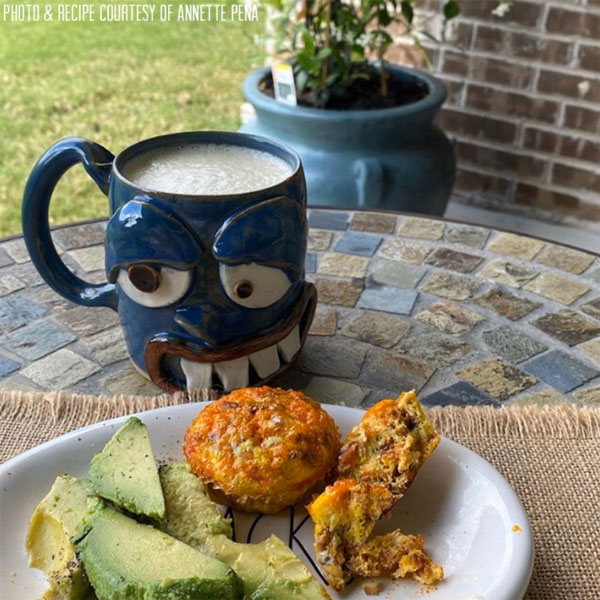 Ingredients:
1 package of our 'Guerra's Brand Inc.' pork chorizo

6 large eggs

1 medium onion, finely chopped

1 Roma tomato, finely chopped

1 jalapeno, finely chopped

2 garlic cloves, grated

2 tablespoons of avocado oil

Salt and pepper

Non-stick cooking spray
Directions:
Preheat your oven to 350° and coat a 12-count muffin pan or two 6-count muffin pans with non-stick cooking spray.

In a medium-sized skillet, add the avocado oil and begin warming over medium heat.

Add all chopped vegetables and sauté for one minute. Add the salt and pepper while sautéing.

Add the chorizo and cook for 7 to 10 minutes or until it begins to brown.

Remove the skillet from the heat and with a spoon, add the chorizo mixture into the muffin pan(s), distributing evenly.

Add all eggs into a mixing bowl, whisk, and distribute evenly into the muffin pan(s) as well. 

Place the muffin pan(s) into the oven and bake for 20 to 25 minutes.

Remove the pan(s) and let cool for one minute.

Serve and enjoy!
Once you try this recipe, you may never eat your chorizo and eggs the same again! Take a photo of your muffin bites and tag us on Facebook, Twitter, or Instagram!