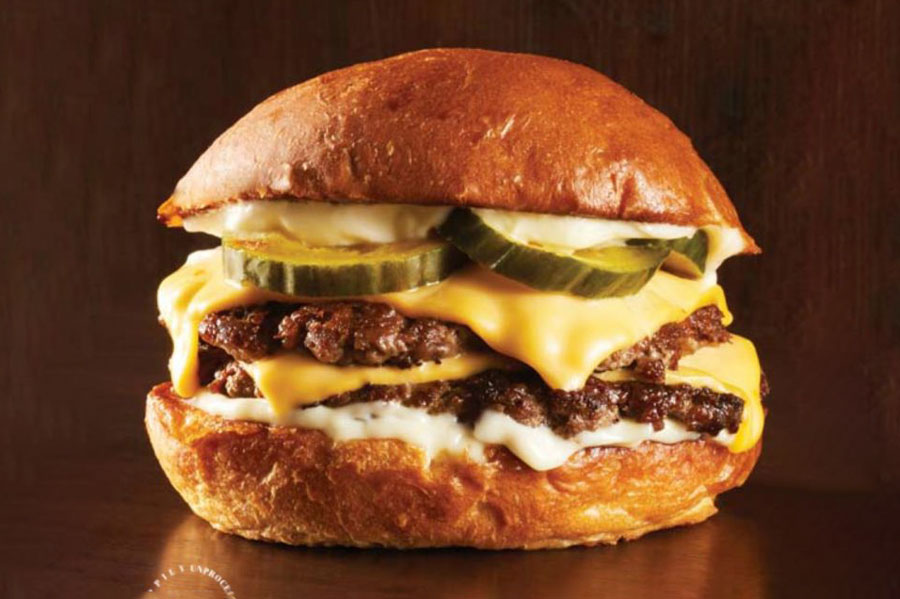 20 May Celebrate National Hamburger Day with the Juiciest Hamburger Ever
Picture and recipe courtesy of Happily Unprocessed.
National Hamburger Day is days away, and what better way to celebrate than cooking up the juiciest hamburger for your friends and family?!  This recipe calls for spices and replacing the protein with our ground beef. Thank you to the chefs from Happily Unprocessed for this recipe.
Total Time
20 Minutes
Yields
6-8 Patties
Ingredients
1 large organic egg
¾ cup breadcrumbs
¼ teaspoon sea salt
2 lbs. of ground beef
Freshly ground pepper
1 teaspoon onion powder
¼ teaspoon cayenne pepper
2 cloves organic garlic, minced
3 tablespoons Organic Whole Milk
2 tablespoons Worcestershire sauce
Directions
In a large bowl, combine the egg, milk, Worcestershire sauce, garlic, onion powder, salt, and pepper and mix until combined.
Add the meat slowly and gently combine. 
Carefully, add breadcrumbs until desired consistency; you may not use all of them.
Form into 6-8 patties, depending on size.
Grill on a hot preheated grill approx. 5 min per side or until desired doneness.
Note: Choose your bread and toppings for your burger. You can also get creative and use our hamburger patties for this recipe.
Don't Miss Out on Our Hamburger Patties
We hope you have fun making these amazing hamburger patties from scratch. Be sure to take a look at all of our Mexican chorizo brands and order online today! Be sure to send us a message online if you have any questions about our online ordering. Tag us enjoying your hamburgers on Instagram and Facebook.