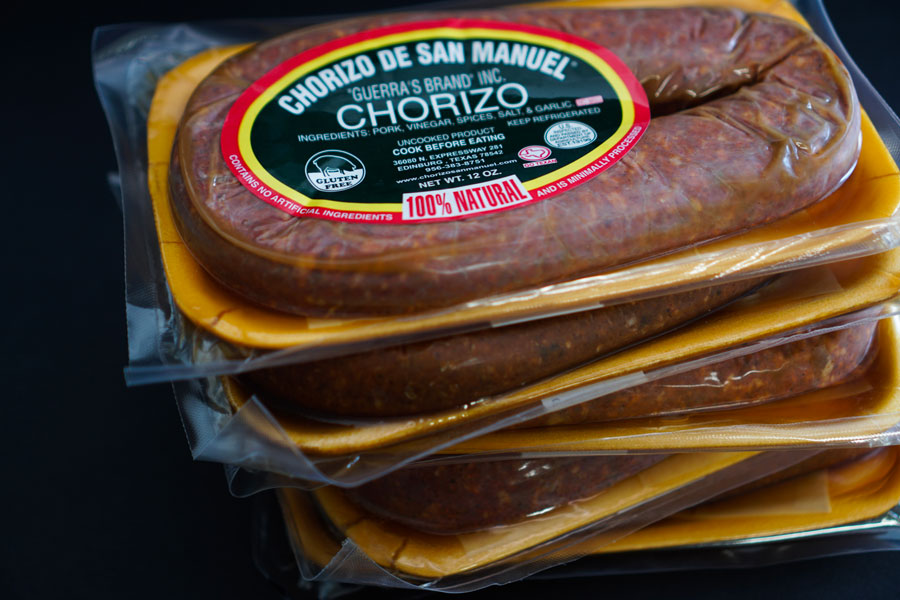 09 Aug

Top 8 Trending TikTok Chorizo Videos Featuring Chorizo De San Manuel

Looking for new and alternative ways to spice up your home recipes using your favorite chorizo flavors? Check out the latest trending TikTok chorizo videos featuring our Mexican Chorizo! 
Choriqueso Y Papa Tacos
What's better than eating chorizo and potato? These amazing choriqueso tacos cooked by @compadres_2020, and they are just the thing you'd need for those dinner cravings! With ingredients like chorizo, tortillas, cheese, and potato. 
Chorizo Con Huevo and More!
Nothing beats a good breakfast meal like chorizo and eggs, but what if you add some of your favorite salsa to the mix? You get heaven on a plate! @rosy_flores_ says, to mix your favorite chorizo with your eggs, and add your best salsa, then top with a fresh cooked tortilla and black beans!
You've Never Tried Huevos Rancheros Like This!
Tired of the same old huevos rancheros? Try a new twist on your favorite breakfast food! These huevos rancheros are just what you need to start your day! Creator @purazabrosura loves theirs with eggs, chorizo, salsa, onions, garlic, and your favorite tortillas, the combination of flavor is priceless! 
Chorizo Burritos
Ever tried chorizo and potato in a burrito? This recipe has everything that you could want in a burrito. User @lilymoncayo recommends our Mexican chorizo with cooked potatoes, cheese, and your favorite salsas! 
Classic Mexican Chorizo Con Huevos
Looking for great and tasty ways to eat your chorizo during breakfast time? Check out this epic way to eat chorizo con huevos! Special thanks to @arnietex for this classic recipe featuring our Mexican chorizo, tortillas, eggs, roasted tomatoes, and salsa!
Amazing Breakfast Tostadas!
If you're tired of the same old chorizo and eggs, why not try it on a breakfast tostada? Special thanks to @kimmeebunz for this amazing twist on your breakfast. This recipe includes:
Eggs
Salsa
Avocado
Sour cream
Tostadas
Mexican chorizo
Cook Up Frijoles Domingueros
If you've tried ranchero beans, then you haven't tried these frijoles domingueros, created by use @anacer87! This spicy twist on a Hispanic classic is enough to change how you eat your ranchero beans for life! 
Check out More TikTok Chorizo Videos!
Order chorizo online and get cooking! Remember to show us your culinary favorites on our Instagram, TikTok, and Facebook!