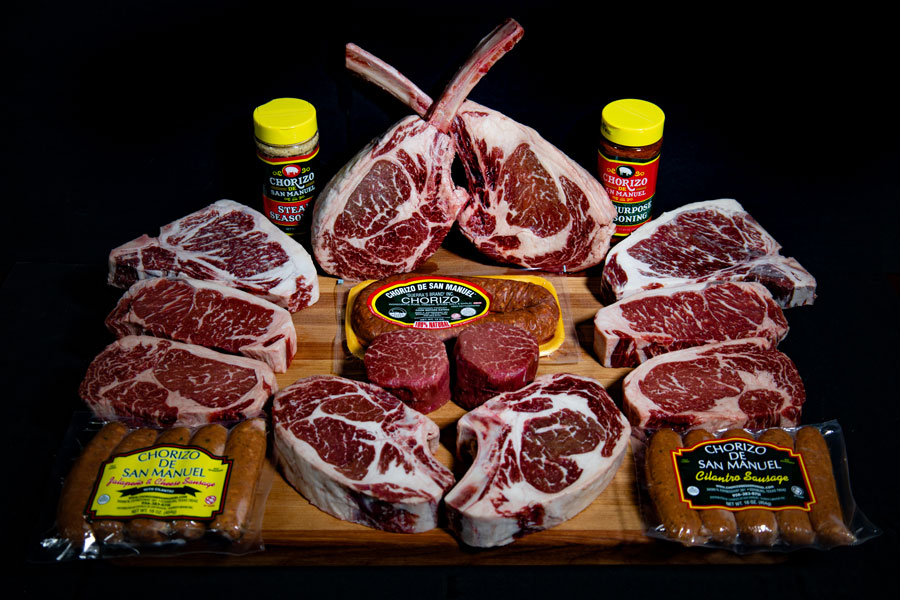 08 Mar

Build Your Own Prime Beef Gift Box

Need the perfect beef for your cookout, dinner, or barbecue? Chorizo De San Manuel has you covered with our specialty prime beef gift boxes! It's our mission to provide our customers with the best quality meat cuts and seasonings that best fit your cooking needs. Read about a few of our top recommendations that will make hungry-eaters everywhere say yes to Here's why you need to try our meat box packages and see what makes Chorizo De San Manuel the best choice for all your meat necessities!
Why Our Prime Beef Products?
Chorizo De San Manuel has been creating the best meat-quality products for over 48 years. Our main ingredients included in our products include:
Our products are always made with the best ingredients and handled with care so that our customers can guarantee satisfaction with every one of our products.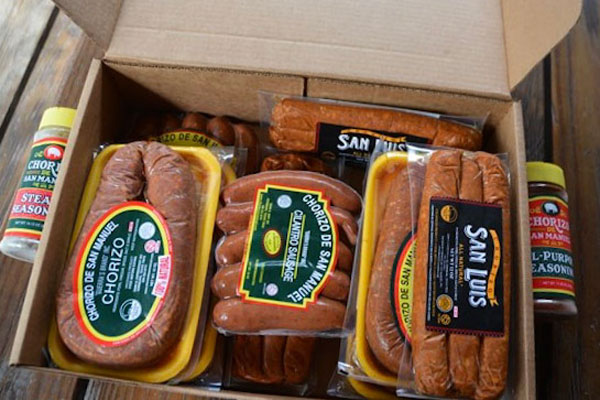 Endless Combinations of Prime Beef Gift Boxes
Looking for ways to spice up your meals at dinner time? The best way to satisfy your meat cravings is by looking at our different prime beef gift boxes. Order steaks online, or choose a variety of prime beef products. Some examples of our meat boxes include:
The Steak Box #8
With this box, you can easily create delicious fajitas using our pre-marinated fajitas. As well as some steaks to go with seasonings included. You can take advantage of a potential family barbeque or social gathering and create the best cookout using our various sausages contained within the box.
The Steak Box #7
With this box, you can take advantage of all the meat included to create dinner meals for two weeks or plan a fantastic weekend family barbeque. With three pairs of several meat choices, a pair of sausages, and our signature chorizo, the possibilities for this box are endless!
The Steak Box #4
This box is one of our most popular boxes, which comes with a various selection of steaks and pre-marinated meats. You can easily plan a big barbeque using everything included in this box or plan a small dinner for several days.
Shipping Nationwide
Chorizo De San Manuel is a growing family-owned company dedicated to bringing our customers the best in quality and quantity. Customer satisfaction is our main focus. This is why shipping is available on all of our products. We ship anywhere and everywhere, with fast and easy shipping on all our available products online.
Order Steaks Online and Build Your Own Prime Beef Gift Box 
If you want to know more information on your favorite meat cuts, chorizo, and other items available, contact us today.