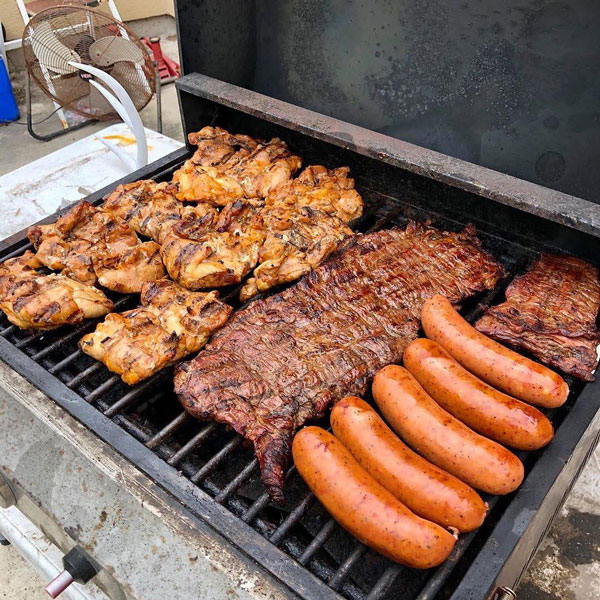 09 Oct Thrill Your Guests and Buy Specialty Beef Fajitas Online for Tailgate Season
It's no coincidence that National Sausage Month is celebrated in October during tailgate season. Whether you like the spiciness of our jalapeño and cheese sausages or the bold flavor of our cilantro sausage, both are excellent for the grill!

Pork Chorizo
The Guerra's brand pork chorizo is our most popular product for good reason! It's made with all-natural ingredients and will make any dish you add it to twice as delicious! Take your dip to the next level and turn it into Choriqueso! 

Buy Fajitas Online
Get your gameday tacos on with our marinated beef fajitas online availability now! Extremely tender and seasoned just right, these fajitas will leave you wanting more! Plus, if you'd rather have a lighter option, we also carry marinated chicken fajitas as well!

Hamburgers
A tailgate party is no party at all without hamburgers, and we have the patties for you! Our hamburgers are made up of 100% beef and come in quarter-pound, third-pound, and half-pound sizes. Your hunger will disappear in no time if you throw a few of these on the grill before the game!

Brisket
Planning on having a big tailgate party? Then go with a brisket! We only offer Creekstone prime brisket that ranges between 14-pound to 20-pound options.
Order Fajitas Online Today!
At Chorizo de San Manuel, we always make sure to give our customers the best by using only top-quality cuts and ingredients, and all of our products have the flavors to prove it! Contact us today to learn more about our products or place an order online!