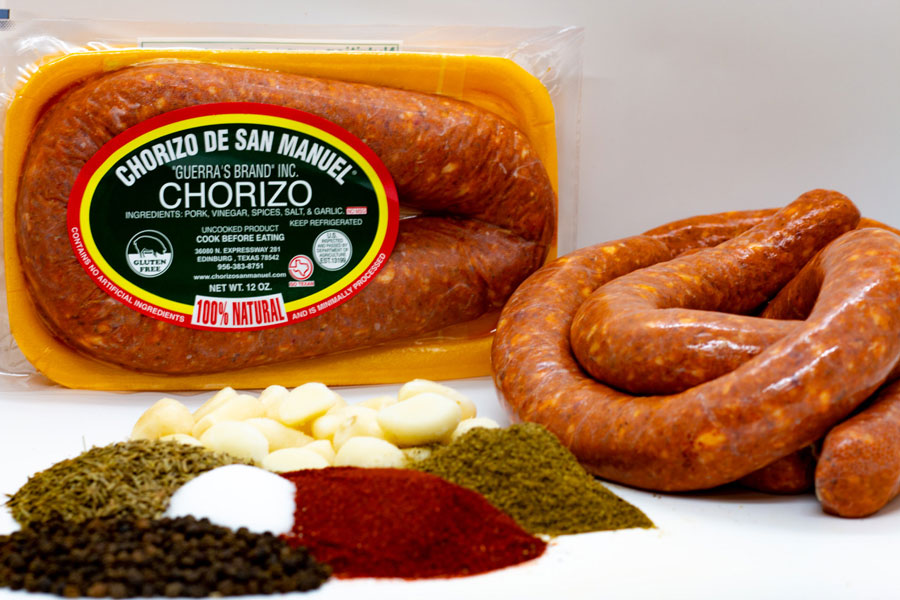 08 Apr

Different Types of Chorizo

Since 1975, we have maintained the highest levels of quality and flavor in our products. All of our options are made with all-natural ingredients that lack large chunks of fat, artificial colors, artificial flavors, preservatives, and additives. Check out the many types we have by reading below!
Pork Chorizo
Our signature pork chorizo is made with the perfect balance of 100% natural ingredients and savory pork to create a flavor all our customers love. It has:
no additives
no preservatives
no artificial colors
Chicken Chorizo
If you're looking for a lighter option with savory flavors, look no further than our chicken chorizo. It's lower in calories and total fat content compared to our other options. And best of all, those flavors you've come to love and expect from our other products are packed in this variety.
Beef Chorizo
For beef lovers, you definitely need to try this! Sticking to a proven formula, our beef chorizo is made with the same savory flavors as our Guerra's Brand variety, except with beef as the main ingredient instead of pork. Nonetheless, any dish will surely stand out with this product.

The San Luis Brand
For the same delicious flavor, at a lower price, we recommend  Chorizo San Luis. First developed in 1993, this brand has a slightly higher fat content perfect for hearty breakfasts. It's wrapped in a cellulose casing better for easier handling while cooking.

Order Online!
We always emphasize serving the best in quality products. Place your order now to flavor 45 years of our commitment to excellence. Also, be sure to check out our recipes page for delicious ideas!