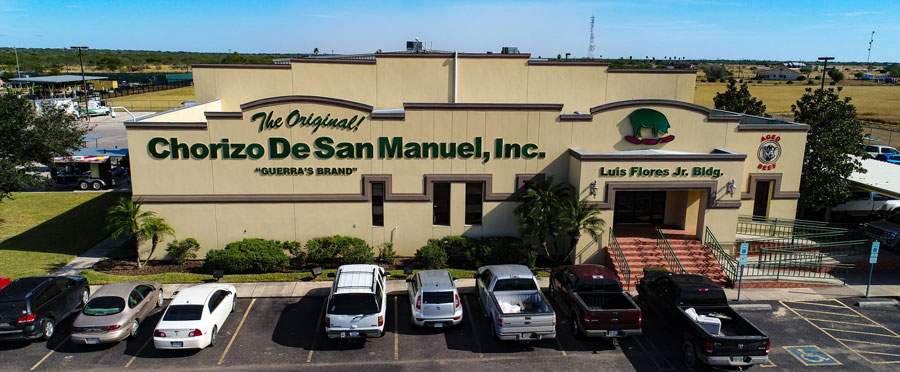 14 Feb

The Best Chorizo Brand Legacy Through the Past 45 Years

Since 1975, the Flores family of San Manuel, has produced the best chorizo brand and its' famous pork chorizo and other fine products that Texans have come to love. Just after World War II, Adolfo "Shorty" Guerra and his brothers opened a small convenience store in San Manuel off of one of the two main highways going in and out of the Valley. Mr. Guerra began attracting motorists with his homemade chorizo recipe that he sold by the link and pound.
A New Employee
During this time, San Manuel native Luis Flores began working nights at Guerra's convenience store as a part-time job. Flores stocked shelves, kept the store clean, and helped make the chorizo that began to grow in popularity.
As time went on, Luis found another job and had to quit his night job with Guerra's convenience store. During this period, Guerra passed away and the store was taken over by his brother, Leonardo. In 1975, Leonardo planned to retire and decided to sell the store to Luis and his wife, Vicky.
The best chorizo brand recipe that became popular also came with the purchase of the store. Because Luis was so grateful, he decided to keep the Guerra name in the chorizo, now known as "Guerra's Brand" pork chorizo.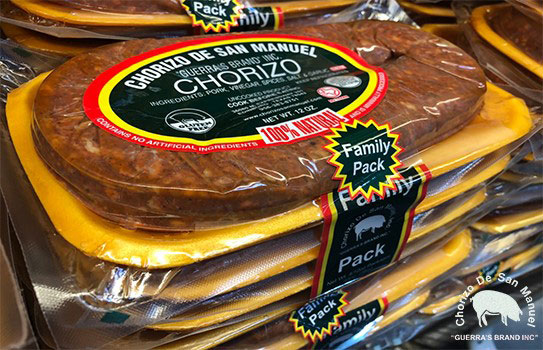 The Best Chorizo Brand Begins to Grow
After the Flores family bought the store, Chorizo de San Manuel grew. In 1985, the family purchased a processing plant with cold storage, allowing them to ship their chorizo to various H-E-B locations and surrounding communities.
Eventually, the demand rose to the point that Flores had to build another processing plant. In 2005, chorizo went from being processed in a 4,500 square foot processing plant to one that was 20,000 square feet in size!
Five Days a Week
Today, Chorizo de San Manuel is still run by the Flores family with Vicky as president of the company while Luis Flores, III oversees most of the day-to-day operations. "When my parents were selling our chorizo by the pound to local customers, they'd slaughter only one pig a week that made maybe 30 pounds of chorizo. Now, we produce chorizo five days a week!"
Place Your Order Today!
At Chorizo de San Manuel, we make our chorizo a top priority. We proudly serve 100%, all-natural ingredients with no additives or preservatives. Also, be sure to check out our recipes page for some fun, unique, and delicious ideas to cook our chorizo!