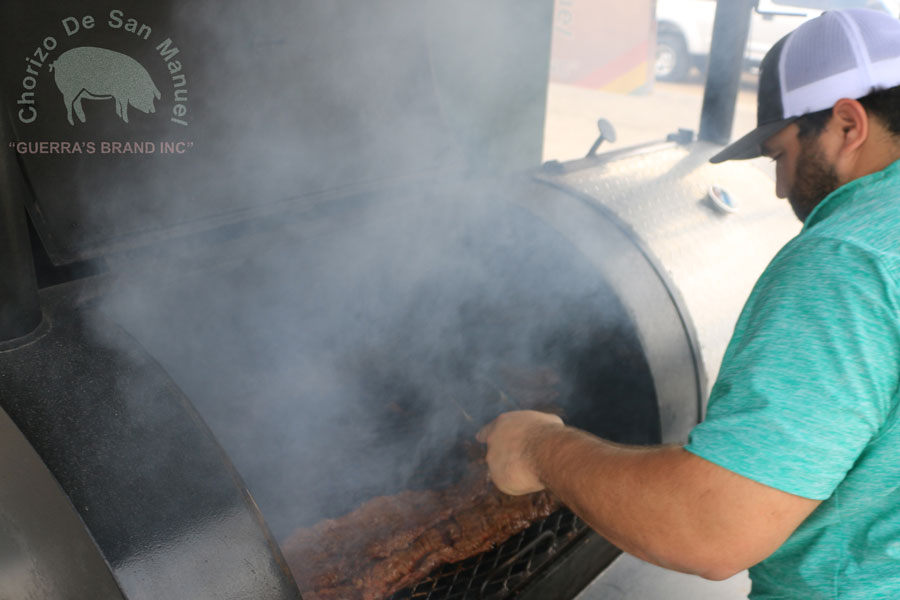 08 Apr

Here Are the Best Types of Wood to Pair with Our Meats for a Cookout!

We're well into spring, and in Texas, that means barbecuing will become much more common. If you plan on cooking our succulent cuts of meat, then finding the best wood is a must! At Chorizo de San Manuel, we know a thing or two about grilling, so check out which of our meats go best with certain types of wood. 
Which Wood Should I Use?
If you plan on grilling something that cooks quickly like our marinated beef fajitas or jalapeno and cheese sausages, then go for wood chips since they burn quickly. If you're preparing a larger cut of meat like our Creekstone prime brisket, use larger chunks of wood since they burn longer.    
Mesquite: An Authentic Smokehouse Flavor
Different woods create different flavors. In Texas, we tend to use mesquite since it makes meat taste great and burns fast. It's also the best option for meats that need minimal seasoning. We also suggest using large chunks of the wood instead of mesquite chips.   
Hickory Wood for a Sweeter Flavor
Possibly the most popular wood used in grilling, hickory adds a rich, almost bacon-like quality to the meat. It's perfect for pork, beef brisket, or anything where you'll be using sweet barbecue sauce. 
How it Burns
When using any wood, it must reach a certain temperature or texture to cook the meat. Pitmaster Tyler Frazer of Tyler's Barbecue in Amarillo, Texas recommends letting the wood burn into coals and then using the clear smoke it omits for 80% of the cooking time. 
Prime Beef Products
When you're ready to start grilling, don't settle on the meats! At Chorizo de San Manuel, we only choose the best cuts so that our customers take home prime beef products. Pick some up at our headquarters in Edinburg or order steaks online and we'll have it shipped right to your door!